ABOUT EASTSIDE SKIN CARE & LASER CENTER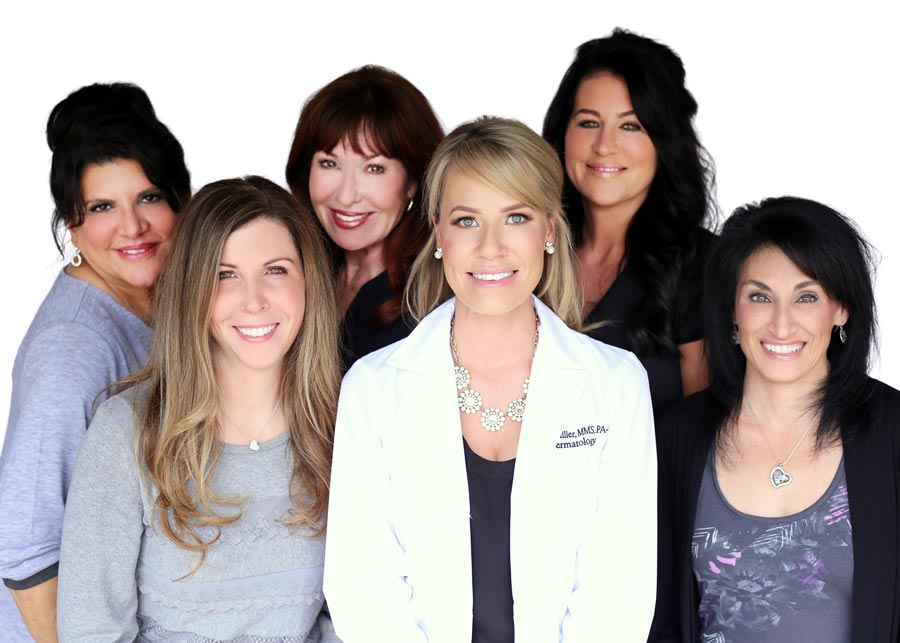 Our team approach to treating our patients means we work together to help you get results. Our team of doctors, nurses, and estheticians meet rigorous standards for education, train- ing, and experience. Working together as a group, each mem- ber can focus on his or her specialty while consulting with trust- ed peers to obtain optimum results in treatment.
Our practice has achieved high levels of distinction within each of the top aesthetic injectable brands. We have earned the ti- tles of Platinum level injectors (Allergan), Presidential Elite (Gal- derma), and Elite (Merz). Achieving these distinctions demon- strates our proficiency and skill level with aesthetic injectables, resulting in high patient satisfaction.
Our experienced and dedicated skin care team has been taking care of its members for 75 years combined. You can feel
confident knowing you'll get high-quality care and service for all of your skin care needs while benefiting from the latest advanced techniques.