What Does An Erbium Laser Do?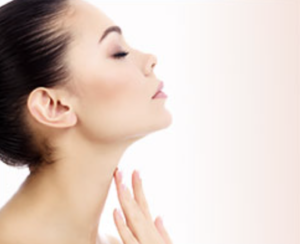 Erbium Laser Resurfacing is a laser that precisely heats the outermost layers of skin to reveal newer younger skin. It also stimulates collagen and elastin synthesis, which helps tighten the skin. This laser reverses the signs of aging, softens skin, removes dark spots, and eliminates fine lines and wrinkles. The dull and damaged outer layers of skin are vaporized which allows heat to penetrate the dermis, the component that rebuilds collagen and elastin. The object is to damage the skin to stimulate it just enough to promote healing. Because the erbium laser doesn't go as deep as our CO2 laser, most patients describe a mild "sunburned" look after the treatment, and recovery time is typically 3-5 days
Pigmentation resulting from sun damage and melasma can often be addressed by treating with the erbium laser. In some cases, the erbium laser will be done in combination with IPL (see PhotoResurfacing). This combination treatment is done on the same day and can address multiple signs of aging. A consult is always advised so that our providers can advise you on the best combination of treatments to address your specific skin type and goals.
What Does An Erbium Laser Do?
Before your Erbium laser treatment, you'll want to avoid heavy sun exposure and deep facial peels at least four weeks before treatment. This includes chemical peels, microdermabrasion, and other laser resurfacing options. Always talk to your provider about the skin care products that you are using prior to treatment, as some may need to be stopped to avoid unnecessary irritation.
After the treatment, patients can expect redness, dryness, and peeling in the treated area. Post-care will be discussed after your procedure, but a gentle cleanser should be used and a petrolatum ointment such as Vanicream ointment, which we carry in the office, should be used daily to promote healing. Makeup can generally be applied after a few days. Your provider can answer any questions as to when and how this post-care should begin.
A lot of times results can be seen after one treatment. However, the best results are generally seen after a series of three treatments spaced 4-6 weeks apart.
$650 for 1 treatment
$1,550 for 3
A deposit of $250 is required.  48-hour notice of cancellation of the appointment is required or the deposit is forfeited.  
Consult Required.